Things are getting busier and busier around here. We've released less in this, our eleventh month in business, than we have in most other months. However, that's because we've been working super hard to bring you some fantastic things this spring and summer. Read on to find out more!
Innoquous 5 Ready For Steam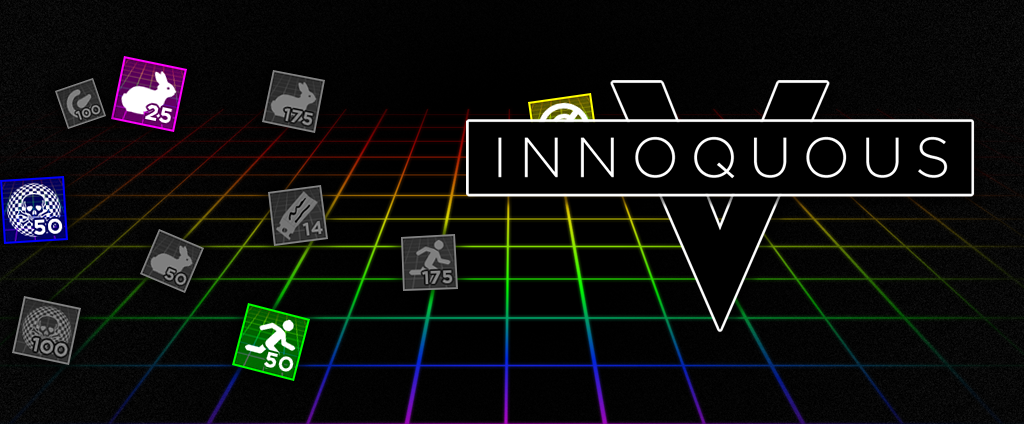 Our biggest news this month is, of course, the upcoming release of Innoquous 5 on Steam. On May 13th, a newly updated version of Innoquous 5 will hit the Steam store with brand new achievements and Steam workshop features. We've also patched a few bugs and designed a few additional levels to get the workshop rolling. Remember to add the game to your wishlist to be reminded when it releases!
New Fonts
We've almost hit 1 million total downloads on dafont, a target we'll probably reach in the coming weeks! Thanks to everyone who has downloaded our fonts so far, and if you haven't yet we'd love you to help us reach that million-download milestone. In April we've released 7 fonts, you can check them out on the new-look Fontspace here:
Toxico
Executionist
Pyrsing
CQ Mono
Zdyk Capricorn
Man Down
Apple Korea
InkRPG Pack on itch.io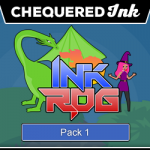 Earlier this month we released a bundle of our InkRPG assets, previously exclusive to the GameMaker Marketplace, to itch.io for use with other platforms. The pack features all of the music, icons and sound effects we have released for InkRPG up to this point for only $8.99!
The assets are all compatible with GameMaker: Studio and RPG Maker as well as other game engines that support PNG, OGG and WAV files.
Gyro Boss Blasting Off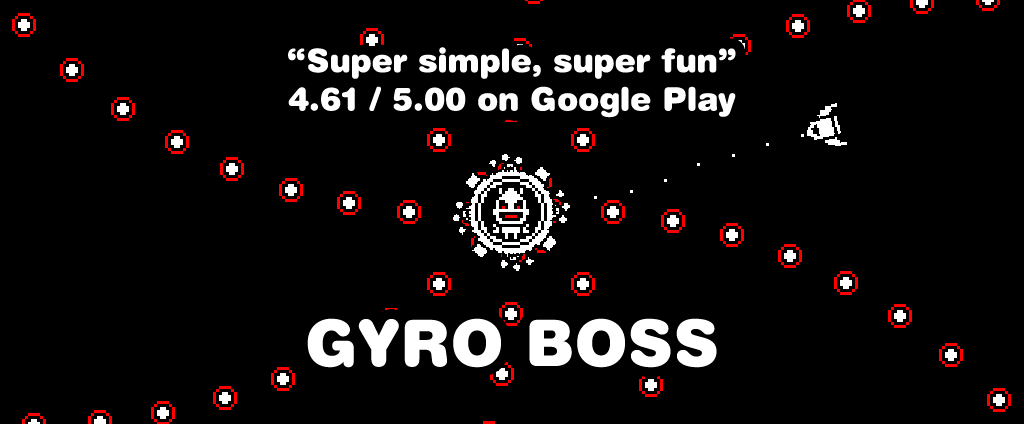 Gyro Boss has been really taking off this month and quickly became our most downloaded game on Android with over 8,000 installs and counting. The game's simple-to-learn but difficult-to-master gameplay is exciting players around the world! We're planning to update Gyro Boss over the next month or so to include more weapons, an inverted control scheme and an option to remove the ads.
Working on an update to #GyroBoss with more bullet patterns & option to remove ads 🙂 https://t.co/7obeC3Uoj0 -Dan pic.twitter.com/IsfXsGlKBa

— Chequered Ink (@ChequeredInk) April 26, 2016
Tick Tick Pass Still Going Strong
We've been super busy this last month with Innoquous 5, but we still find the the occasional moment to work on our other projects. Tick Tick Pass, which featured heavily in our interview with Indie(Function), is still high on our list of priorities and we continue to add lists to it on a daily basis.
Tick Tick Pass' development continues! #gamedev #indiedev #screenshotsaturday #gamemaker @YoYoGames pic.twitter.com/hYcf1y0AJY

— Chequered Ink (@ChequeredInk) April 16, 2016
Tiny Wayfarers Announcement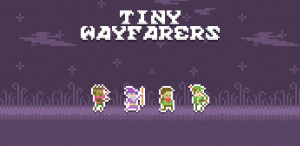 We'd like to announce that we're also reviving one of Dan's old pet projects. Tiny Wayfarers will be a role-playing game where players take control of a band of treasure-hunting wayfarers, fighting monsters and casting charms to collect gems. More on this next month.
Working on some tiny icons and other things for a @ChequeredInk project. Not quite at screenshot level just yet. pic.twitter.com/C1kYdKV1Ga

— Dan Johnston (@GameDevDan) April 13, 2016
And that's all for this month! Be sure to keep an eye out for Innoquous 5, the Gyro Boss update, and more great things coming to you throughout May.
Best regards,
Chequered Ink Team