Woah 2016 went kinda fast eh? It's time to put the finishing touch on the past year (and never speak of it again). So, without further ado, here's our round-up of everything Chequered Ink did in December 2016.
Fonts
In December, as in the previous month, our main focus was on game development. As such, we only released one font in December. As usual you can find our entire catalogue of fonts on FontSpace. Here's this month's offering:
Clockwork Elf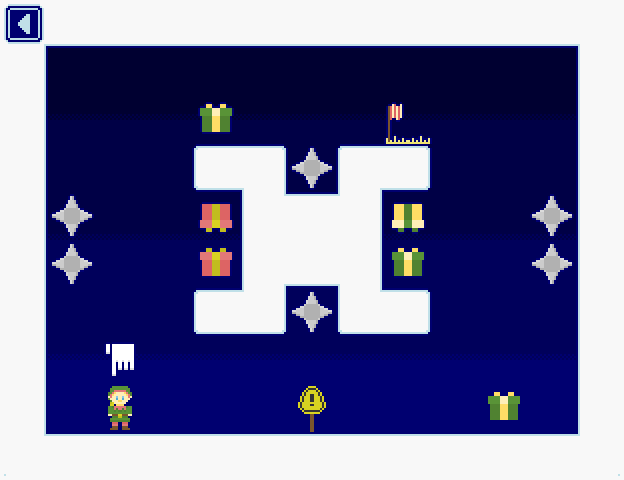 This year's Christmas-themed game comes in the form of Clockwork Elf! Guide the Elf through various levels collecting presents and avoiding deadly razors. At the end of the game there's a powerful foe to face – the Krampus! The game is only short, but we hope it gives you a bit of a laugh.
Games Showreel 2016
We've probably given this enough publicity by now, but here it is again in case you missed it! Our Games Showreel features all of the games we've published this year which makes for fun viewing if you have a few minutes.
NAL is Alive Early Access
December also saw the Early Access release of our massively ambitious project NAL is Alive. The pack contains 130 games bundled in a swanky new launcher with Steam leaderboards and achievements. You can grab it now for £10.99 on Steam and have your say on the future of the pack!
Plans for 2017
In the words our plans for 2017 are BIGGER, BETTER and MOOOORE. If you want me to be more specific, we're planning on finishing up NAL is Alive and putting in into a full release this year, publishing at least one game a month (even if they're just tiny jam games) and releasing more fonts and design assets. You can keep up to date with our developments by following us on Twitter and liking us on Facebook.
Happy New Year folks, you'll be hearing more from us soon!
Dan & NAL