February was another busy, busy month for Chequered Ink. We released a whole bunch of stuff for you to get your teeth into!
Coalition Kickstarter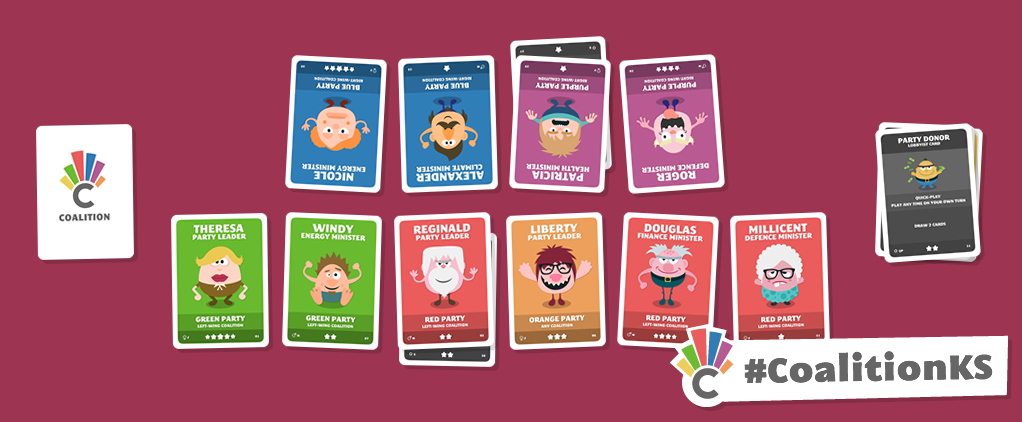 Back near the beginning of February we launched our Kickstarter for the card game Coalition. Coalition pits two players against each other in race to build the first valid government. The race isn't always neat and tidy – players can use action cards to manipulate the game and formulate the perfect election strategy.
At the moment of writing, the Kickstarter has achieved only 5% of its goal with 7 days remaining. We're keen to continue promoting the game, to get as much support as possible and truly build a community around the idea. However, we acknowledge that the chance of the project being funded is growing slimmer and we have come up with a contingency plan for our loyal backers. As announced in a recent interview, if the Kickstarter fails to fund we will most likely be looking to publish the game through The Game Crafter.
Fonts
February has been such a bumper month for our fonts, we should rename it FONTuary. (No actually, that's terrible). Last month we released 31 individual fonts, and 3 font packs consisting of 60 of our existing fonts.
These font packs are excellent value, with fonts costing as little as $0.25 each for commercial use. Head over to Creative Market now to grab them for yourself!
Ink Font Pack 2 – 20 fonts for $10
Ink Font Pack 3 – 20 fonts for $10
Vermin Variety – 20 fonts from the "Vermin" family for $5
For all of our individual fonts, take a look at our fontspace page or choose from the list of fonts we released in February below:
Crystal Cathedral
Grime Plex
Iron Amore
DotLirium
Idiot Stax
Wondertribute
Yetimology
Major League Duty
Moist
Cfour
Red Dragons
Griefmachine
Zed Said
Twizzled
Of Maids and Men
Killer College
Brandsom
Digital Dust
Jack Frost
Hiruleon
Jemboree
Zdyk Gemini
Pocket Monk
Escalatio
Shapeshifters
Vermin Vibes 4
Bones to your generic script font!
Breathe Fire
Puerto Magnifico
Spot Monkey
Summoners
Sales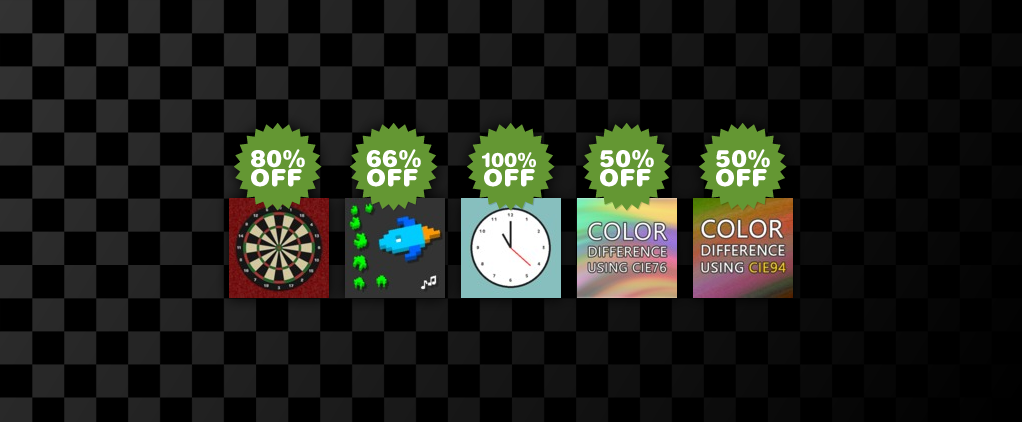 Last month our InkRPG assets were on sale on the GameMaker Marketplace, this month all of our other assets have followed suit! Get 50%, 66%, 80% and even 100% off of our GameMaker: Studio assets for the whole of March. Sale ends March 31st, so grab them while you can.
Press
On Saturday 27th February, we were invited onto indie(Radio); to talk about indie gaming news and our upcoming projects here at Chequered Ink. Over the course of 90 minutes we discussed the formation of Chequered Ink Ltd, the Coalition Kickstarter, features in our upcoming title Tick Tick Pass and more. You can listen to the archived show now on Soundcloud.
Upcoming Games
Coalition and Tick Tick Pass are our main focus at the moment. In the event that Coalition does not reach its funding goal, we hope to release the game on The Game Crafter near the end of March.
Tick Tick Pass is more long-term, we don't yet have a release date for it but we've been making some exciting developments! We've been sharing tons of screen grabs and GIFs of our progress on Twitter, so be sure to follow us for the latest updates on the progress of the game.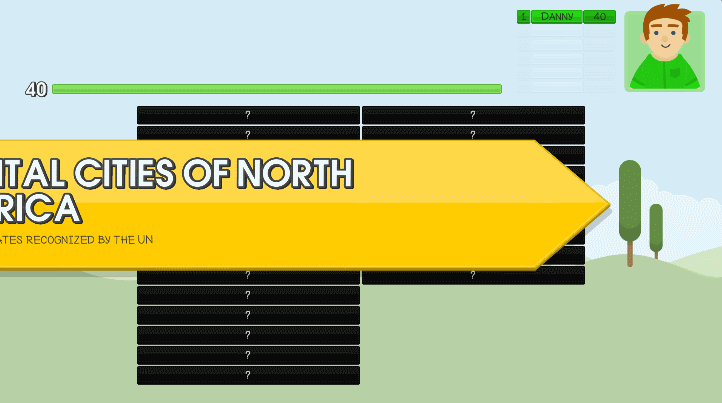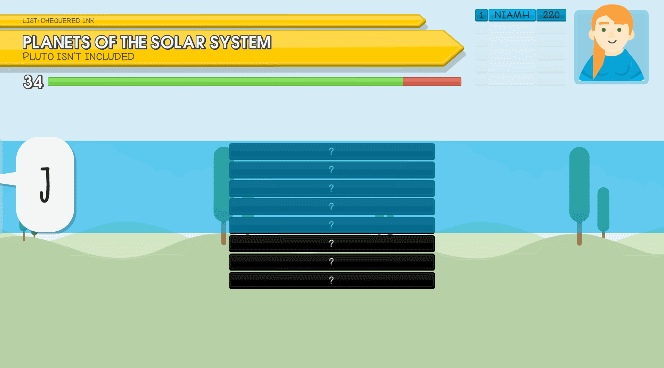 And that's all for this month! If we can get that amount of work done in a month with just 29 days, imagine what we can do with the extra 2 days in March. Stay tuned for more great stuff from Chequered Ink 🙂