One twelfth of 2017 down already and only eleven more to go. My Gran once told me that time speeds up as you get older, I'm starting to realise what she meant. It's unbelievable how quickly January has flown by but here I am writing Chequered Ink's first round-up article of 2017. Well, without further waffle, here's what we've been up to this month…
---
Districts – The Gerrymandering Game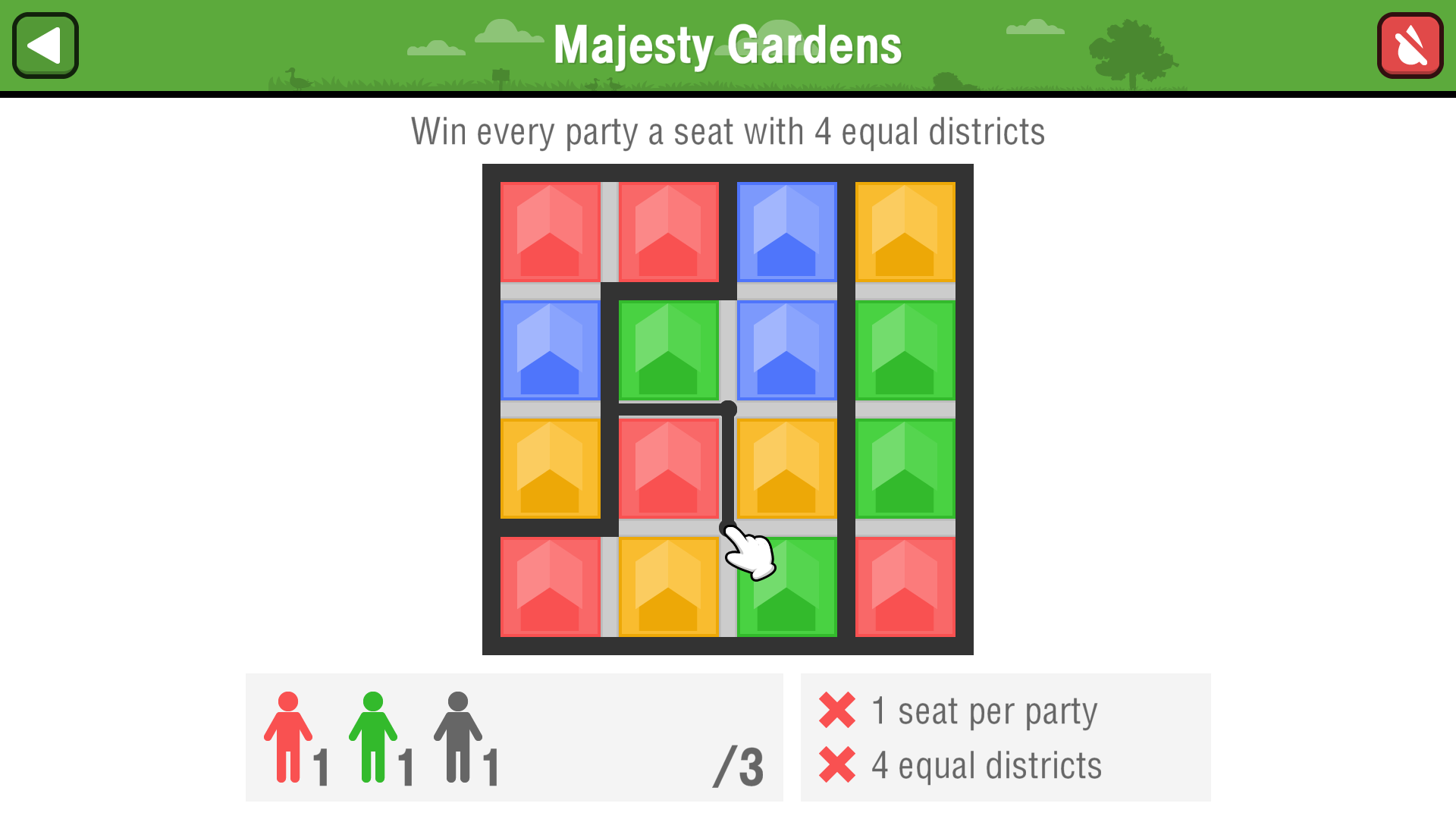 Arguably the biggest thing we've done this month, Districts is a truly collaborative team-effort that satisfies Dan's interest in politics and NAL's love for mind-bending puzzle games. In Districts your task is to draw lines between houses of different colors to win seats for your clients. Who are your clients? Political parties of course! In each level you'll be asked to divide the houses to create a majority for one specific party, keep another party out, or even give everyone their fair share of seats. The game is available on Android, iPhone, iPad, PC and HTML5, and we were hugely grateful to receive launch support from Make Votes Matter and the Electoral Reform Society.
---
Truly Madly Dpad Launched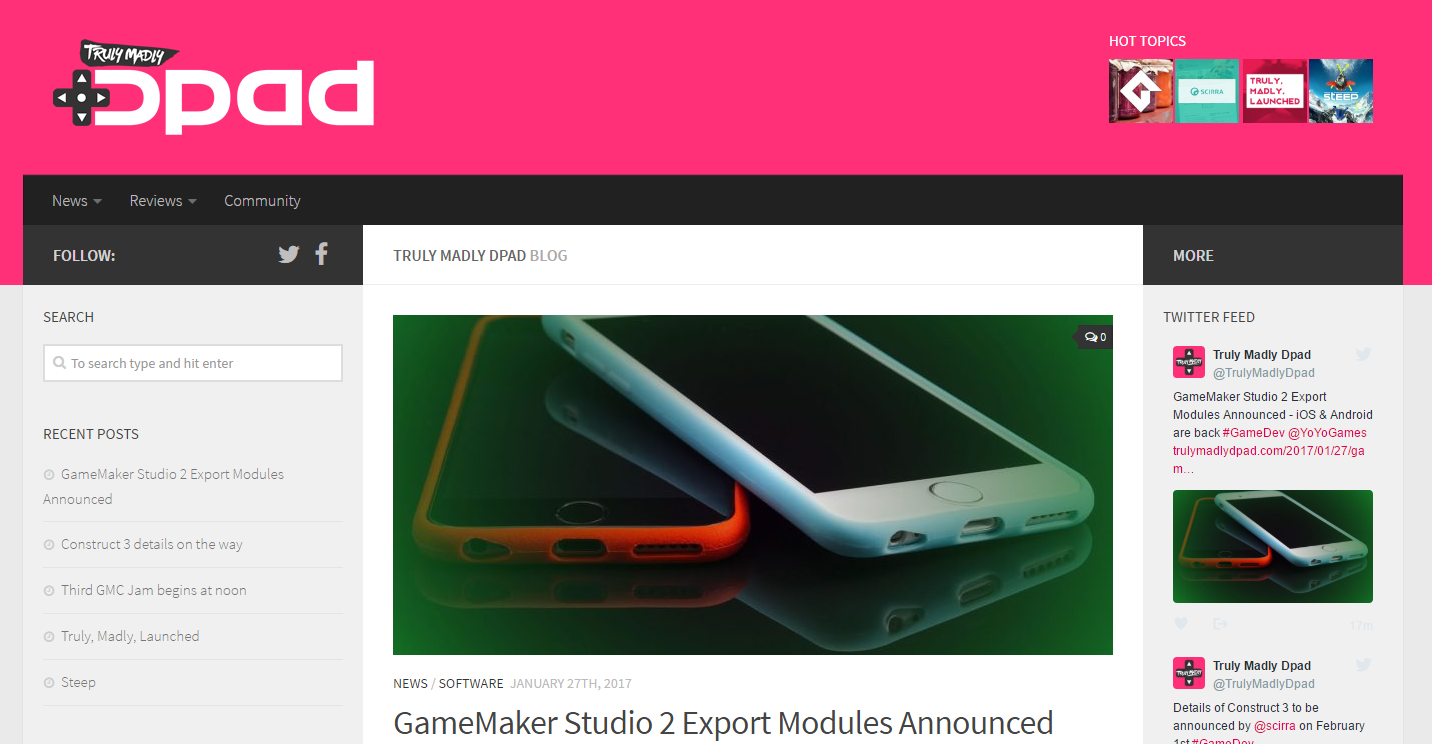 On January 27th we announced the surprise launch of our new website Truly Madly Dpad. TMD will feature news, reviews and tech blogs all about the world of gaming and game development. We're hoping to start up a few video series and even offer the opportunity to become a guest writer. But mostly, we just want a place where we can have some fun without clogging up the blog here at Chequered Ink.
---
Fonts
This month we released just two fonts, but we've given our font licenses a massive overhaul. Be sure to check out the new licenses before you make any use of our fonts from now onwards!


We've now reached a staggering total of 150 fonts, all of which can be found on our FontSpace profile. We've also hit a fantastic new milestone in terms of downloads – over 3 million across DaFont and FontSpace combined – and for that we love you all.
---
NAL is Alive updates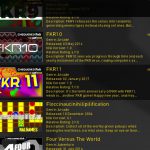 Throughout January NAL has been working hard on his compendium of over 130 games, releasing 4 patches in total. The game has also been featured in IndieGala's Hump Day Bundle since January 18th and is available there for another week at an insanely low price.
Jan 2nd patch: This patch introduced a brand new and exclusive game into the launcher – FKR11. The game carries on the decade-long franchise of swingy, swishy virus-bashing action.
Jan 6th patch: This patch fixed a few minor bugs in Innoquous 4 and Japanese Infomercial.
Jan 11th patch: This patch fixed some minor bugs in Titan Tighten and Terminal Velocity 2, as well as introducing a new save system which will be rolled out game by game. This save system will erase current saved progress for your games, but achievements will remain untouched.
Jan 16th patch: Upgrades the save system, textures and lighting in IOTAS as well as fixing a few bugs in there too. Also upgrades the save system in Laughter's Infectious.
---
Website updates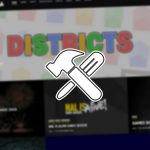 All this month we've been working hard to streamline the Chequered Ink website and make our legal documents clearer and more robust. You can find a full list of these updates here, including links to our new Terms Of Use, Privacy Policy and Font Licenses. Be sure to keep up to date with these important documents so you don't get caught out!
---
Thanks for getting us through that tough motivation hump over new year with your support, we'll be sure to bring some more great stuff in February.
Dan & NAL