We're absolutely melting here as a heatwave engulfs our little studio, but that doesn't mean we've been skiving off work, no way! Here's a little round-up of everything we did last month.
---
3 Years of Chequered Ink
On the 18th of June we celebrated our third birthday! In the last three years we've released hundreds of games and fonts and we couldn't have done it without the support of our fans and followers. So thank you all very much 🙂
---
SpriteStack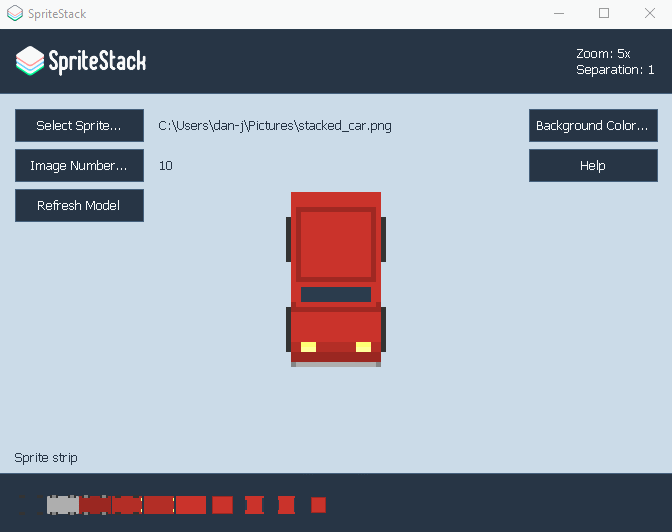 Back at the start of June we released a quick program to help game developers with a very niche aspect of graphic design. SpriteStack is a tool that allows artists to quickly test pseudo-3D models made with layered sprites. This is a method used in various successful indie games to create a cute 3D style without requiring the experience and tools to create a full 3D experience. Now available on itch.io for free:
---
500 Fonts
This month we also hit a total of 500 published fonts and celebrated by publishing the wonderful Cinqcent font.
??5️⃣0️⃣0️⃣??
Say hello to our 500th font, Cinqcent! #Fonts https://t.co/nZ3yjkyTXS pic.twitter.com/1QLFaVdzJT

— Chequered Ink (@ChequeredInk) June 8, 2018
---
New Fonts
In total we released 24 new fonts this month, including several which could be handy for your football-related promotions. Get them while they're hot!
---
And that's all for this month, be sure to check back soon for more great fonts & games!
All the best,
Chequered Ink Team