Feeling amorous? Creating the perfect Valentine's Day card? Then take a look at our collection of lovey-dovey fonts, perfect for Valentine's Day graphics and promotions.
Preview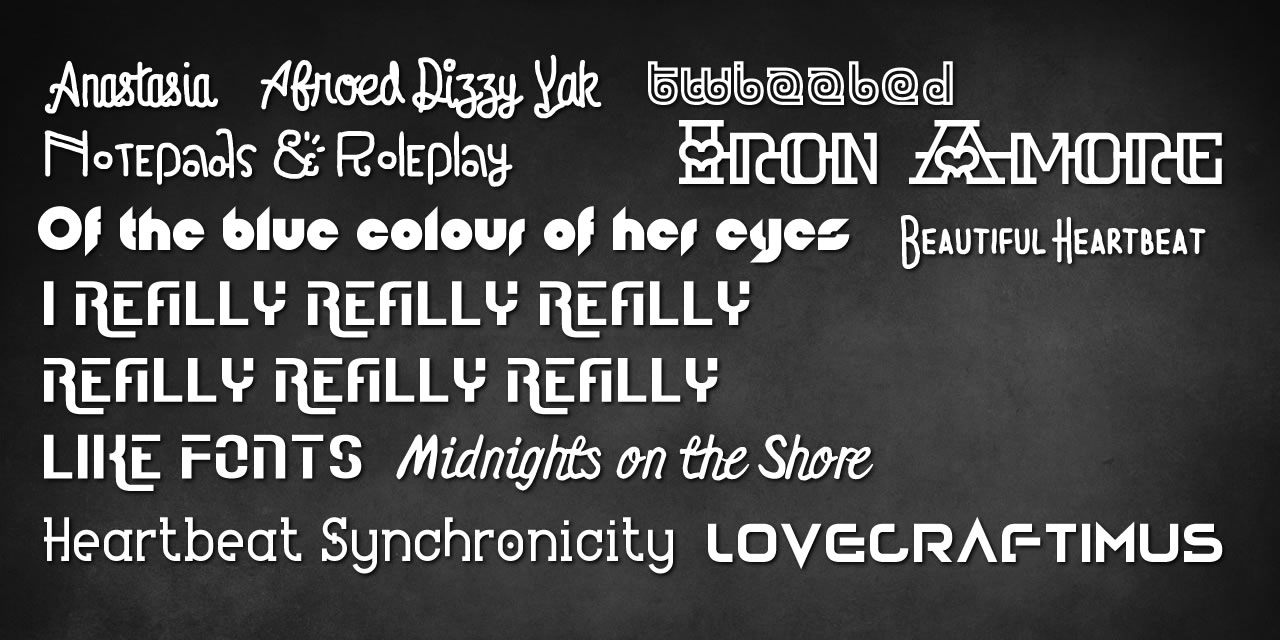 Fonts
Afroed Dizzy Yak
Anastasia
Beautiful Heartbeat
Heartbeat Synchronicity
I really really really really really really like fonts
Iron Amore
Midnights on the Shore
Lovecraftimus
Notepads & Roleplay
Of the Blue Colour of her Eyes
Twizzled
License
Remember you need to pay a license fee to use our fonts in your commercial ventures. See here for more details.