This year is flying by pretty fast, looking back we can't believe how much content we've managed to produce already. Thanks for all your support throughout this first quarter of the year – here's everything interesting we did in March!
Coalition Card Game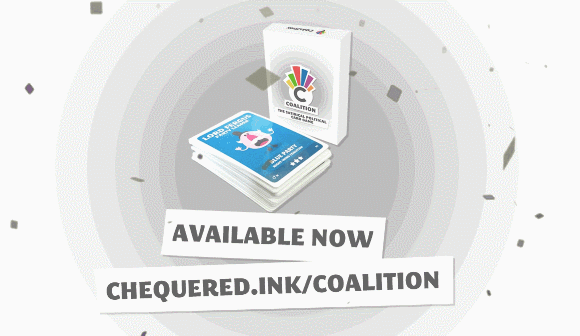 Our Kickstarter Campaign for Coalition ended this month, unfortunately we didn't manage to reach our funding goal. But we never give up that easily. We may not be able to invest much in the growth of Coalition as an idea, but we have released the finished game through a couple of third-party distributors, so you can get the full Coalition experience! Check out the Coalition page for more information.
NAL Is Dead Sales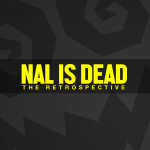 This month NAL Is Dead was in a featured deal on Indie Game Stand as well as being featured in a Groupees bundle. We'd like to extend a huge thank you to everyone involved in securing both deals and everyone who bought the pack. The sales may be over now, but the pack is still great value at under $10 for hundreds of games and fonts, you're still getting an absolute bargain if you buy Nal Is Dead at the regular price.
Innoquous 5 Greenlit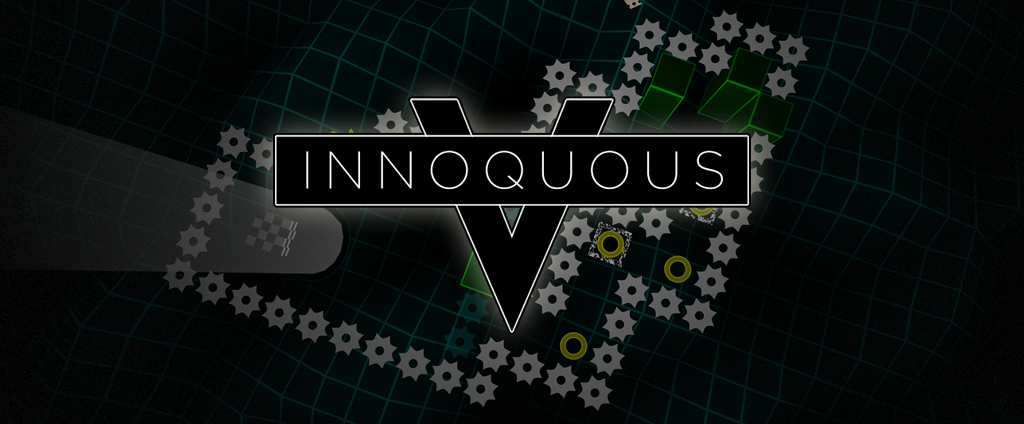 Thanks to some amazing support from our friends, players and readers, Innoquous 5 has been Greenlit on Steam. We'll be working flat out to bring you an updated copy of the game with Steam-exclusive features. We're hoping to release on Steam at some point over the summer, but if you can't wait that long you can always get the current version of the game here!
Gyro Boss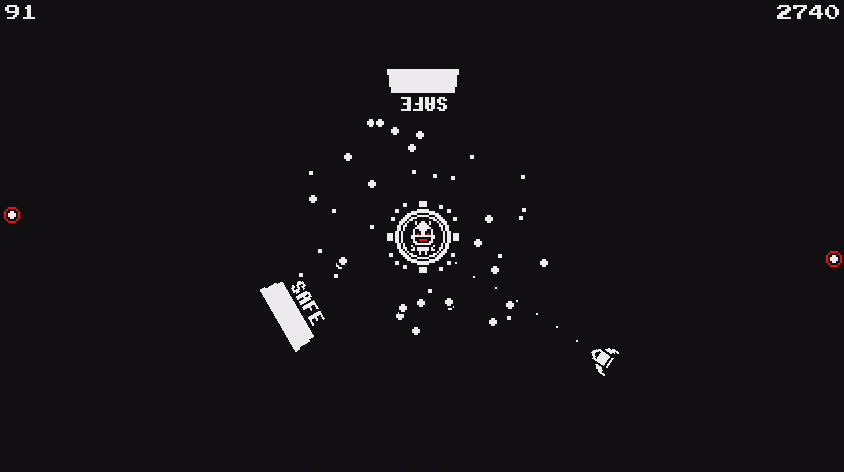 On March 14th we released a brand new endless shooter game on Android, iOS and Windows Phone. In Gyro Boss you take on the role of a brave hero fighting an invading alien force – you'll never win but you certainly can rack up a high score while you dodge bullets, bombs and even squids. We love squids.
Fonts
As usual we've been busy cranking out top quality fonts for your games and design projects! This month we reached 750,000 total font downloads on dafont, and 60,000 on fontspace. On top of that we've released more than 20 fonts in March alone, a list of which can be found below:
Summoners
Underwear Protest
6 Cells
Distortion Dos Digital
Distortion Dos Analogue
Sothin
Japers
Vermin Vibes 4 Helium
Here & Not Found
Chelsea Smile
Acetate
Rally Blade
Headshots
Iregula To
Arcapulse
Midnights on the Shore
Dissolved Exchange
Mono a Mano
Hors D'oeuvres The Garter
Thundercover
Swiggity
We also released our 4th font pack, available to purchase on Creative Market for just $10.
Coming Up
April will be a very busy month. With Innoquous 5 Greenlit we'll be focusing on polishing that up for Steam, as well as continuing work on Tick Tick Pass where possible and working on other, smaller projects in the background. Be sure to follow us on Twitter for regular updates on our progress!
All the best,
Chequered Ink Team.