We're fast approaching a year of Chequered Ink, something we'll be writing a much bigger & bolder round-up for in the middle of this month. But so much has happened in May, we couldn't let it pass without another look back at some of our releases and achievements.
Gyro Boss Surges In Popularity
At the start of May Gyro Boss hit 10,000 downloads on Google Play and is currently sitting on a cool 4.5 rating from over 400 reviewers! In recognition of an appetite for battling circular, world-destroying robots we've updated Gyro Boss to version 1.1. Now you can dodge boxing gloves, meteorites and tentacles. The update is also available on iPhone, iPad and Windows Phone.
FKR10 Surprise Release
NAL may be dead (or very much alive as you'll find out later in the post) but that doesn't mean the death of FKR. Test your skill and reflexes in a fast-paced kinetic nightmare, which marks (almost) a full decade of FKR games. Grab the game on itch.io here.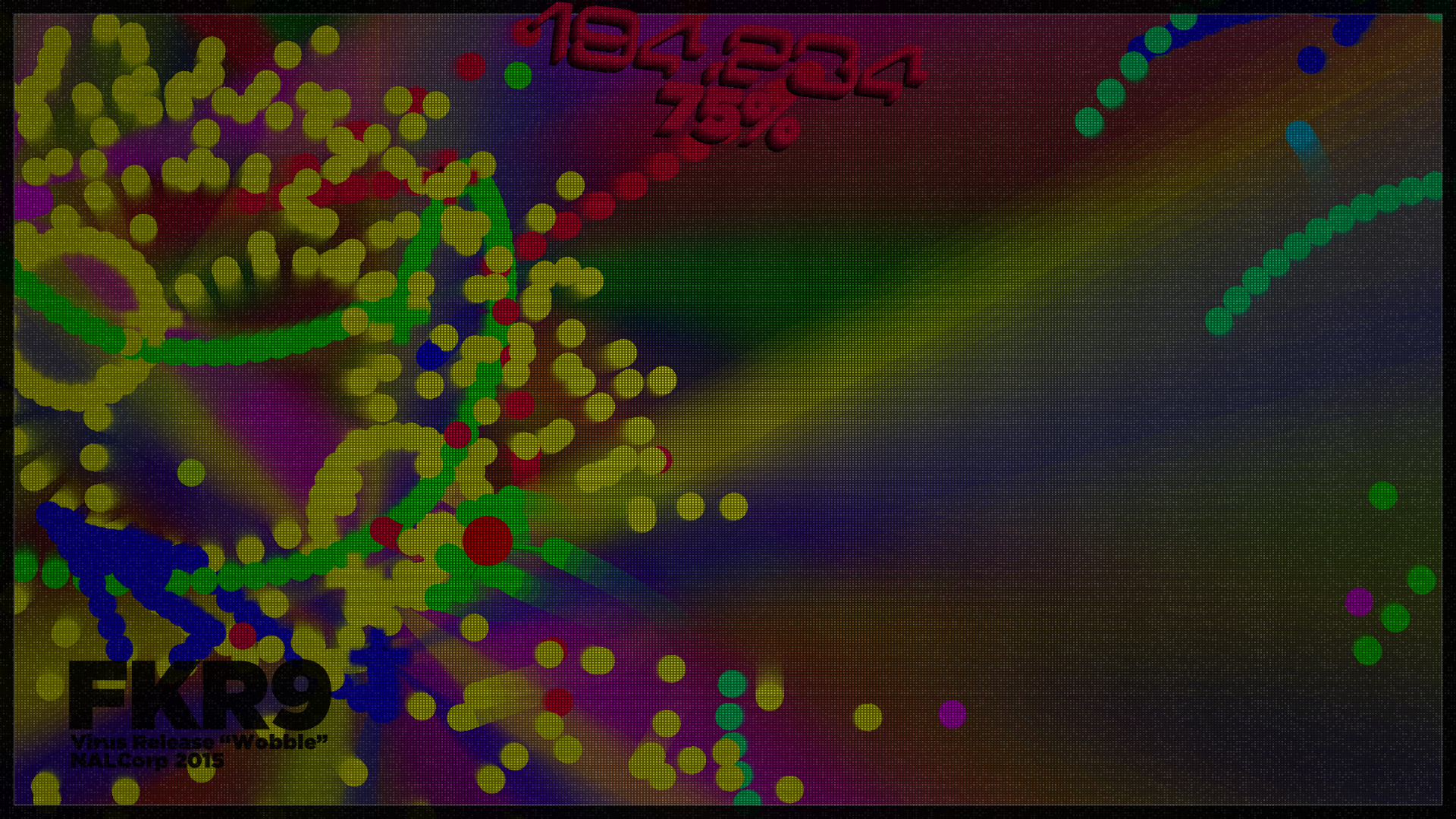 Innoquous V Hits Steam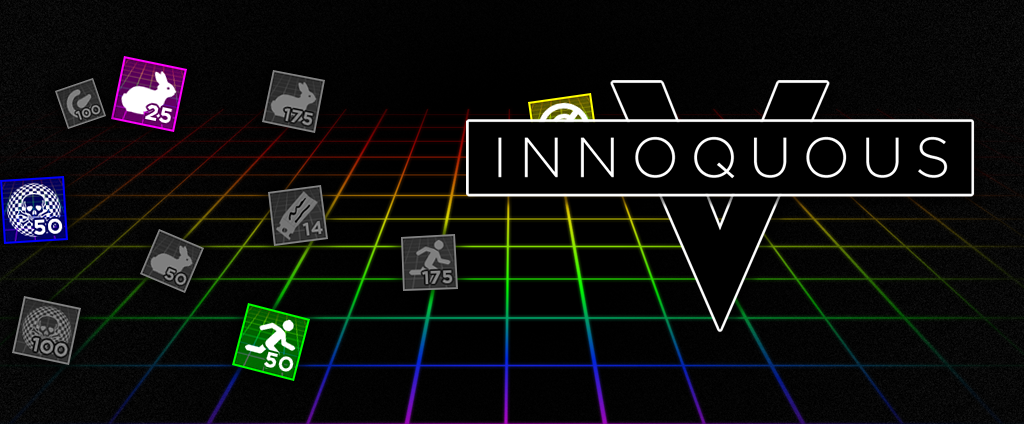 We've been crowing on about this for months, with good reason, and on May 13th the moment finally arrived! Innoquous 5 is now available on Steam, and it's jam packed with achievements and workshop functionality (as if 175 levels and numerous game modes wasn't enough content).
100 Fonts – 1,000,000 Downloads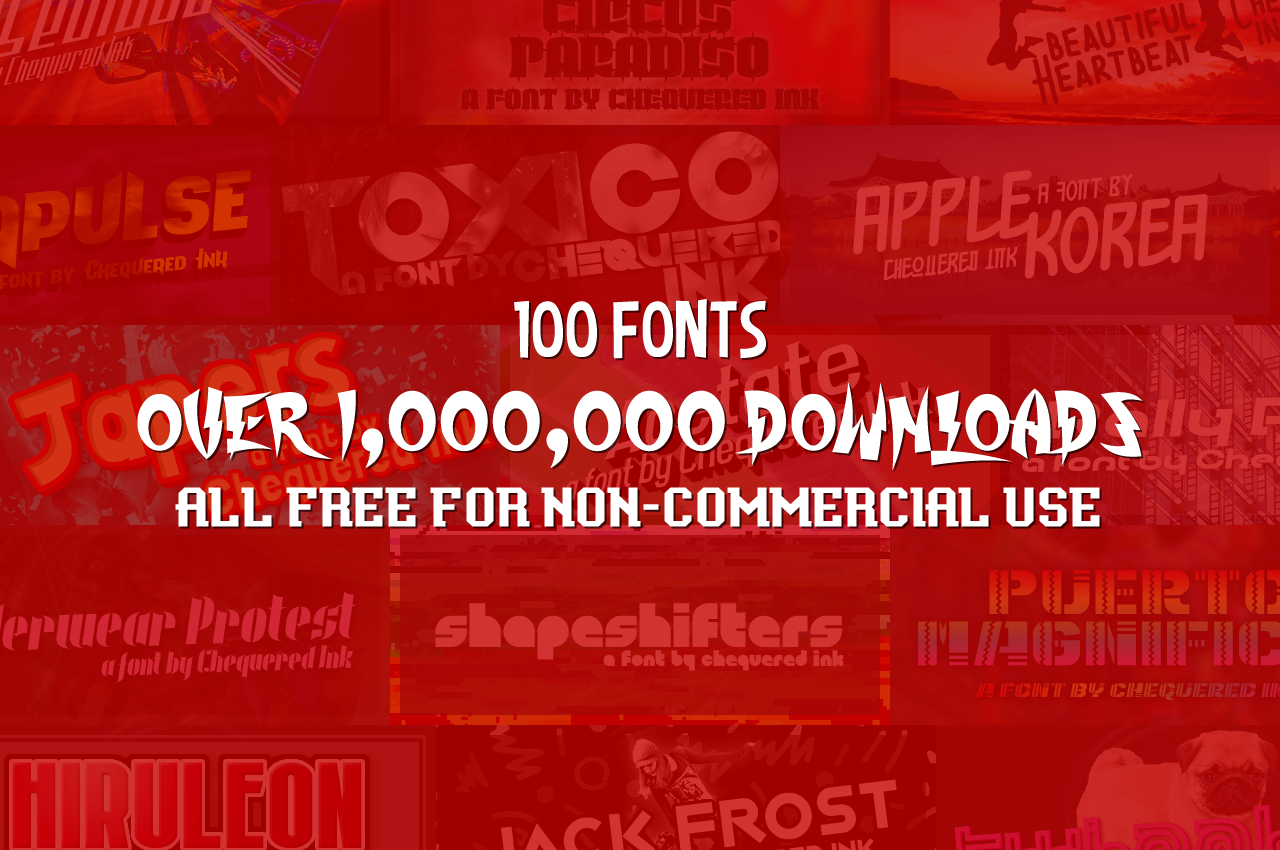 This month we hit 100 total fonts released and 1,000,000 font downloads on DaFont. We also released our fifth "Ink Font Pack" which is available for just $10 (that's 50 cents per font). As usual, we pumped out a decent amount of new fonts this month too, 15 in total for your designing pleasure:
Energetic Star
Development Hell
Poisoned Paradigm
The Light Brigade
Shake Your Plums
Beautiful Heartbeat
Niagaraphobia
Noseblood
Guest Circus Paradiso
I Really Really Really Really Really Really Like Fonts
53 Dollars and 92 Cents
Endless Boss Battle
Circulus
Afroed Dizzy Yak
Pounds of Violence
Paid Games on GameJolt
This month GameJolt opened up their paid games section to more developers, so we thought we'd throw our hat in the ring and upload Innoquous 5, NAL is Dead and Won't You Be My Laser?! for those of you who prefer to grab your games through GameJolt.
NAL Is Alive Greenlit on Steam
NAL is Dead is our retrospective pack of works by NALGames, half of the Chequered Ink team. Recently we added "NAL is Alive" to Steam Greenlight, which is essentially the same pack of games remastered and rebooted for a quality, high-definition experience. In May the game became our second to be greenlit, meaning we'll be able to bring it to you on Steam sometime soon. We'll also throw in some exclusive Steam features, because we know you love them.
Coming Soon
Finally, we're still working on Tick Tick Pass and Tiny Wayfarers, as well as the usual cluster of fonts and side-projects that crop up between big releases. We hope to bring you so much more in June, our anniversary month, so keep your eyes peeled!
Tick Tick Pass will let you compose your own gameshows! #gamedev #indiedev #screenshotsaturday #gamemaker pic.twitter.com/PSCLdGbuZg

— Chequered Ink (@ChequeredInk) May 28, 2016