It's finally starting to heat up a bit, dare I say that summer is upon is? Last month we only had fonts to show you (thanks to our change of location) but this month we've got font news, game news and even an asset for your own game development! Without further ado, here's our round-up for May…
---
New Fonts
This month we've released 27 new fonts. You can find our full list of nearly 500 fonts here, but for now here are the new ones!
---
Game Launcher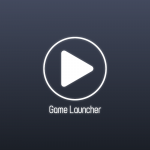 If you've ever looked at NAL is Alive or GameDevDanvsLife and thought "Hey, I want to make one of those with my games!" then we've got your back. Earlier this month we released Game Launcher, which is basically a bare-bones version of the launcher from GameDevDan vs Life. You can pack the launcher with your own games, zip 'em up and distribute them however you like.
---
The Making of GameDevDanvsLife
In addition to releasing Game Launcher, we've also written a series of blogs on the development process behind GameDevDanvsLife. The blogs detail the process from start to finish including the planning stage, the creation of the launcher and updating all of the old GameMaker games to keep up with today's standards!
---
Fonts Featured on IndieGround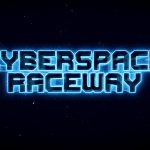 Two of our fonts – Cyberspace Raceway and Rocket Rinder – were featured on a list of cool 80s fonts over on IndieGround. The author created a couple of fantastic images to show the full potential of the two fonts, check it out if you have time!
---
Future Game Releases
Tick Tick Pass has now been ported from GameMaker: Studio 1 to GameMaker Studio 2, allowing us to future-proof the project a little more.
Tick Tick Pass is finally fully functional through GameMaker Studio 2 – wasn't too bad to import it at all from GMS1. And it also has quest caching to improve loading times ? #gamedev #indiedev @ChequeredInk #gamemaker #madewithgamemaker @YoYoGames pic.twitter.com/7eGrha2xQG

— NAL (@NALGames) May 8, 2018
And Ink Cipher has also been ported to GMS2, and also now has a Steam page! We're also working to bring the game to mobile, not just PCs, so watch this space.
While @NALGames adds puzzles to the PC version of Ink Cipher, I'm just starting on getting it mobile friendly https://t.co/Uh60VRGYwU

— Dan (@GameDevDan) May 31, 2018
---
And that's all for this month, have a great start to the summer and we'll see you next time!
Chequered Ink Team.