November has probably been our busiest month of the year. We've been pumping out festive fonts left, right and centre to meet the demands of Christmas-hungry content creators (sorry I was desperate to use alliteration in that sentence). We also released two brand new, fully-featured games for you to play over the holiday period. Without further ado, let's delve into Santa's sack and take a look at all things Chequered Ink:
---
Maddening Euphoria
Warning: Copious Flashing Images.
Maddening Euphoria is a unique, challenging arcade game with randomly generated level design, in which you control brother and sister duet Mason and Millicent Zane as they flee from their own imagined realisation of their troubles in life – an inescapable wall of death – while avoiding bottomless pits, deadly spikes and speed-reducing pools of thick goo.
Now available on Steam for just 79p! ($0.99)
---
Eggsmas Jump
Also released this month, Eggsmas Jump, FREE on Android and iOS. Don't let the Eggs hit the ground! Draw bouncy lines to stop the Christmas-themed eggs falling off the screen.
Avoid traps and obstacles like spiky eggs, UFOs and deadly spinning razors. How long can you keep your eggs in the air?
---
New Fonts
Over the last month we've released a whopping 33 fonts, that's more than one per day! This includes five fonts perfect for your Christmas graphics, games and promotions – we've highlighted them below to make life easy for you. Don't forget you can check out our entire font catalogue on Fontspace, and grab commercial licenses or font packs on itch.io and Creative Market.
1. Xmas Sweater Stitch Perfect for Christmas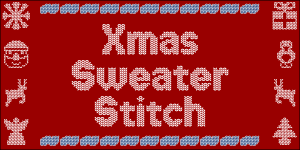 2. Oganesson
3. North to South
4. Tinsel Christmas Perfect for Christmas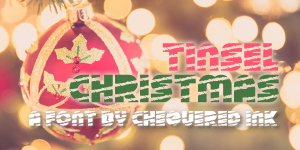 5. Qui Finn
6. Saint Knick Knack Perfect for Christmas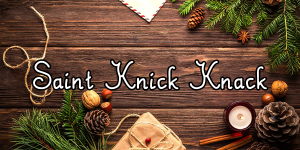 7. The Messenger
8. Revengeance
9. Pimlico
10. Riemann Theatre
11. Jesus Frank
12. Gridget
13. Voice In My Head
14. Slitter
15. Slim Stradiva
16. Ineptic
17. Gridlocked
18. Amid Verrion
19. Basilisk
20. Diagon
21. Punishment
22. Messe Muenchen
23. Embyronoid Perfect for Christmas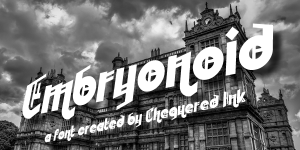 25. Chillit Perfect for Christmas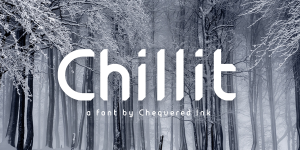 26. Beillingsday
27. Lady Radical 2
28. Supercarver
29. CQ Full Stretch
30. Durmstrong
31. Hannover Messe Two Styles
32. I Shot the Serif
33. Vitruvian Man
We'll most likely be a little quieter throughout December as we wind down for the Christmas period, but our font catalogue now boasts a HUMONGOUS total of 329 fonts, so we're sure yule find something to tide you over.
---
Coming up…
Work continues on both Tick, Tick, Pass and GameDevDan vs Life, as well as a whole host of other background projects. We're almost certain to bring you more fonts this month, some kind of mini-game (to meet Dan's insane target of creating one game per month) and we hope to create a showreel of every game we've released this year (like we did in 2015 and 2016).
Haven't tweeted about Tick Tick Pass in a while, but it's still going strong! 1,045 quests, and the game's backbone is starting to form nicely! #gamedev #indiedev #gamemaker #madewithgamemaker @ChequeredInk pic.twitter.com/e7CP25IGFt

— NAL (@NALGames) November 21, 2017
Other than that we've got nothing else to announce just yet, keep your eyes peeled!
---
As this will be our last round-up before Christmas and New Year, we just want to take this opportunity to thank you all for your support this year and wish you a Merry Christmas and a wonderful year ahead in 2018.
All the best,
Dan and NAL