It's starting to get chilly, Christmas spirit is in the air, and we're entering a month where a lot of people – especially in the design industry – will merely pretend to be working. As such you can expect us to wind down a little over the Christmas period and release fewer fonts / respond to emails more slowly. For the first half of December though we'll still be working hard on new content, so before this all gets lost in a flurry of new fonts you'd better check out what we did in November:
---
Xmas Lights – Fix 'Em Up!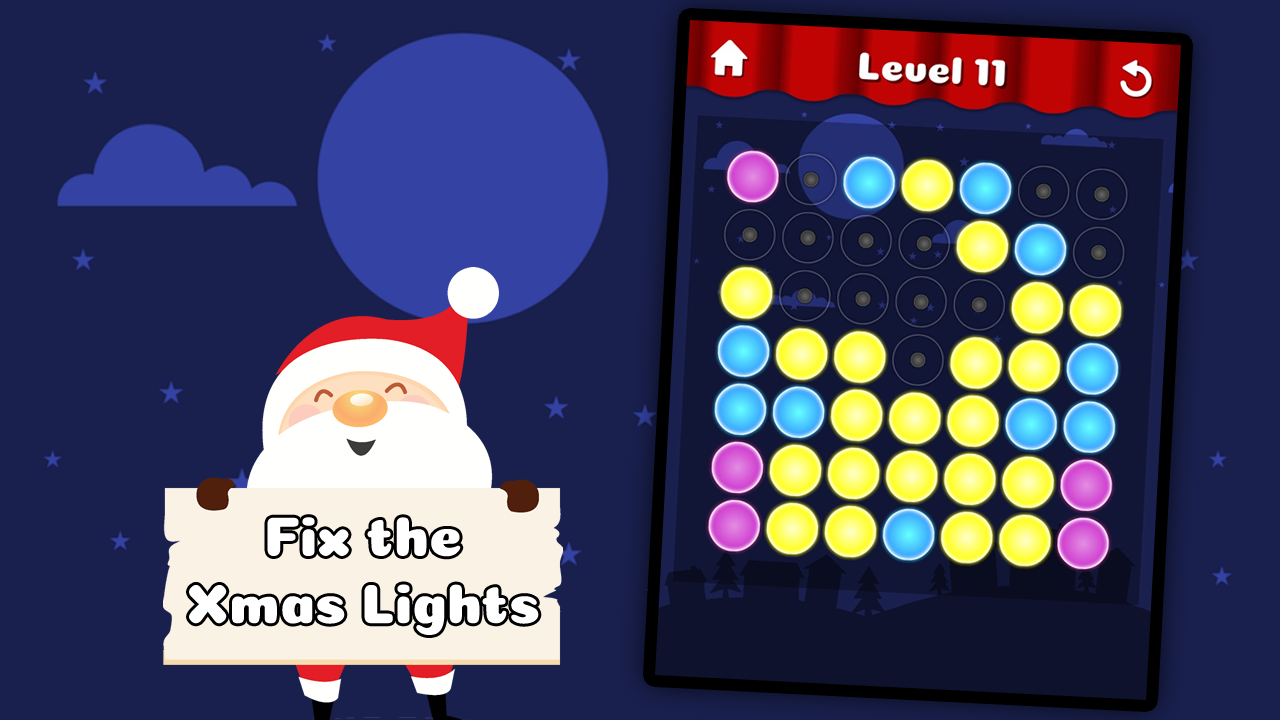 This month we released a brand new game! Xmas Lights is a puzzle game where you have to save Christmas by repairing faulty fairy lights. Solving each puzzle reveals a cute little Christmas pattern, with 120 to discover in total. You can download the game for free on Android, iOS and Windows.
---
New Fonts
As usual we've been plugging away designing new fonts for use in your creative projects. This month we managed to release 22 of them, and here they are!
Try our latest game: Xmas Lights!

Can you fix the fairy lights to reveal the festive patterns hidden beneath?

Get Xmas Lights on and for free.
---
The Future of 2D Gaming
Finally, towards the end of November, GamesIndustry.biz ran an article arranged by YoYo Games on the future of 2D gaming. Our own Dan Johnston was invited to share some opinions alongside a range of experienced game developers on 2D games and the comeback they have made over the last few years. It's an interesting read if you enjoy the ins and outs of game development!
---
And that's all for now, we'll take this opportunity to wish you a Merry Christmas and a Happy New Year!
All the best,
Chequered Ink Team