What did we get up to in the month of spooks and ghouls? There's only one way to find out!
---
New Fonts
In October we released 26 new fonts. Allie has also merged all of her old fonts from NALGames into the Chequered Ink Library, bringing our total up to well over 800. While we work on adding these into our full font listing, it's a little difficult for me to list last months fonts in the usual way, so forgive me for resorting to something a little more plain:
---
Wing Roll
Allie invented a new adult board game called "Wing Roll" for the PROCJAM. That's right, it's a procedurally generated board game! You can grab it for free on itch now.
DIY printable two-player adult board game released under @ChequeredInk: Wing Roll! For #procjam 2018. Roll all 36 possible two-dice rolls while dynamically generating action spaces on the board, which help, hinder, start word games or involve drinks ? https://t.co/AFhLZPRVfm pic.twitter.com/mhjoFLssf6

— Allie JJ (@NALGames) October 27, 2018
---
Gyro Boss DX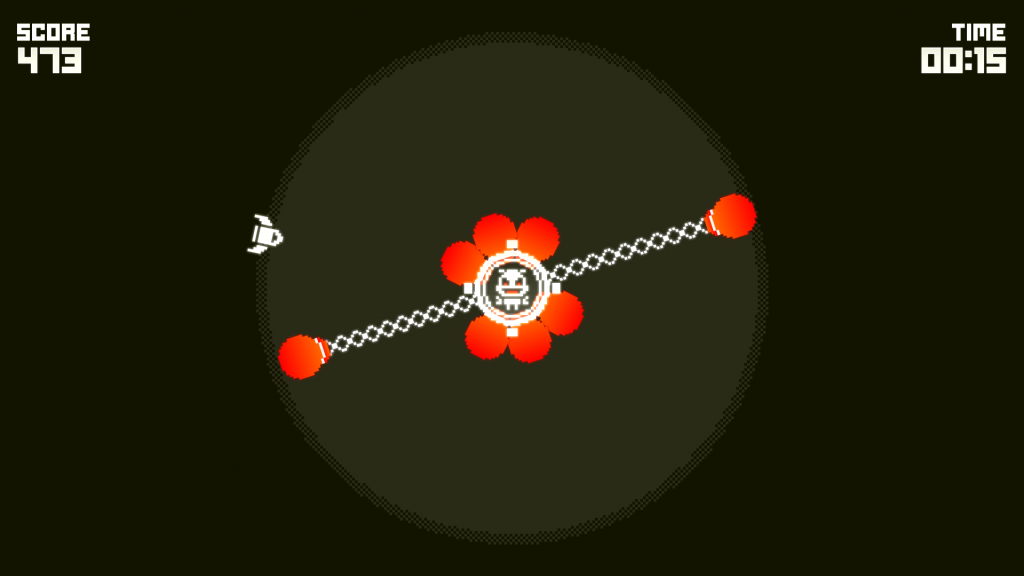 As announced last month we've been working on a brand new version of Gyro Boss for PCs (and hopefully home consoles) which features a whole host of new weapons, 50 mission objectives and a new party mode for 2-4 players. You can keep up with our devlog here.
---
That's it for this month, catch you next time!
Dan