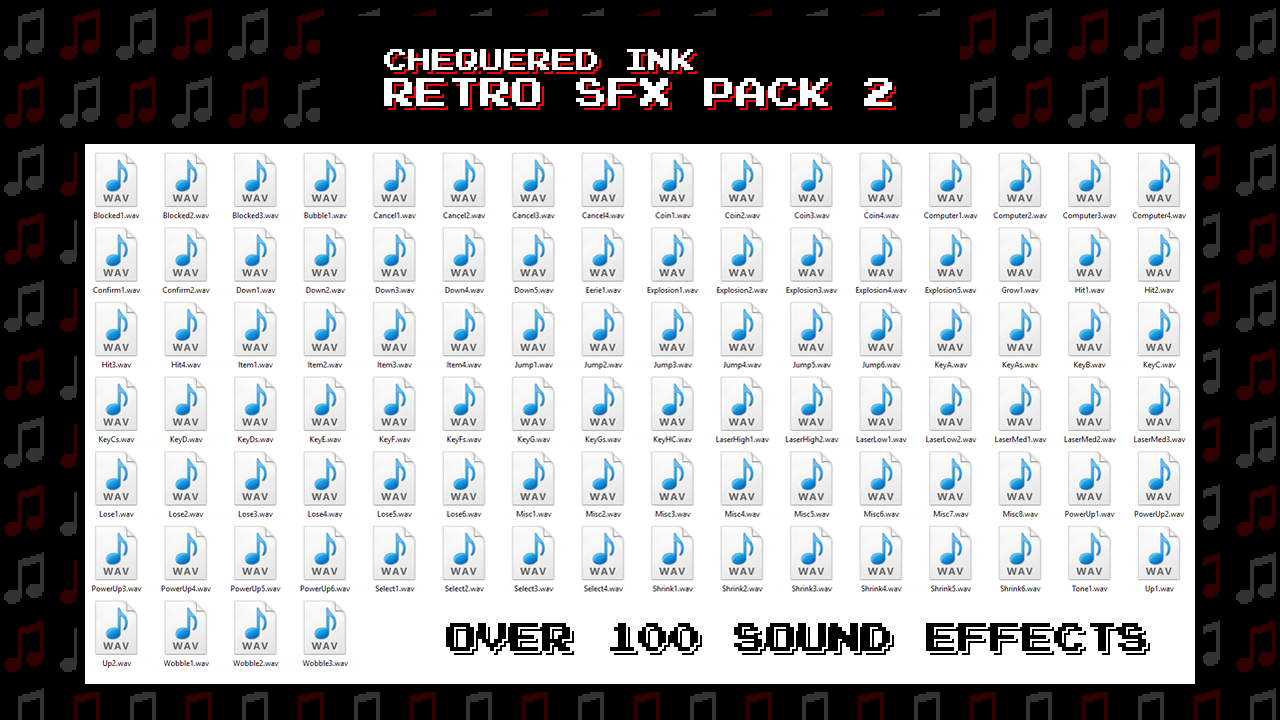 In need of some retro sound effects for your next game? Look no further! This pack contains 132 sound effects for use in your games, all in the style of your favourite classic 8-bit / 16-bit games.
These sound effects will fit into any retro-style game and even feel at home in more modern mobile games.
Packaged as a zip folder in Included Files so that you can preview sound effects in Windows and load in only the ones you need.