Woah, time kind of ran away with us there didn't it? Well, better late than never, here's our round up of everything we did in September.
---
Store Room Inc.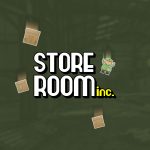 In a cynical bid to keep our target of one game per month this year we released this cheap & cheerful mini game. Based on an old game by Dan, which will feature in GameDevDan vs Life, Store Room Inc. is an HTML5 game which sees you controlling a delivery boy in the world's most dangerous package depot. You can play the game here.
---
Halloween Font Pack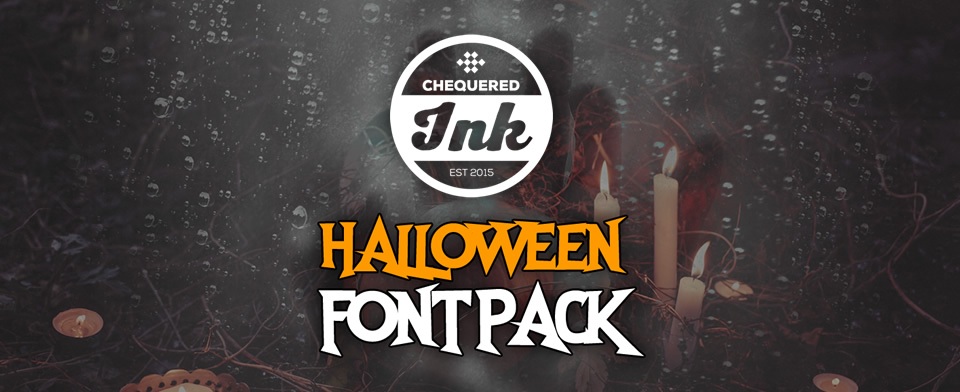 At the end of September we released our Halloween Font Pack – a collection of 12 fonts for use in your Halloween promotions this month for just a quarter of the price of licensing each font individually. You can grab the font pack starting from $39 on itch.io now.
---
Fonts Released in September
Last month we continued our strong fonting form and released 24 brand new fonts in total, including a few that are perfect for your Halloween graphics. You can find a list of our new fonts below or check out our entire catalogue on Fontspace.
Ganymedian
Edgy Marker
Queen of Clubs
Filthy Bassline
Milestone Outline
Zdyk Libra
Life in the Fast Lane Perfect for Halloween
Absolute Xero
Technoma
Peking Assignment
Equalize
Floral Compass
Saveloy
Oxen Crossbow
Leipziger Messe
Whisperer
Messe Duesseldorf
Oilrig
Confetti Western
Racetrack Stencil
Square Raising
Spoopy Ghost Pixels Perfect for Halloween
Rodent Rage
Skull and Void Perfect for Halloween
---
Our Fonts in Action
We've also been scouring the internet for projects which use our fonts. We found a few, including some from big names in the games industry, and compiled a gallery of their work here.
---
GameDevDan vs Life Progress
Dan's been hard at work on GameDevDan vs Life, the launcher containing 50 of his old projects and the Dan-centric equivalent of NAL is Alive. At the time of writing, mid-way through October, 48 of the 50 games are in the pack and ready to go. There are only two games left to get up to current standard, and then some work will need to take place on the launcher and integrating Steam features such as achievements and trading cards.
This absolutely gorgeous old game of mine is now in #GameDevDanvsLife bringing the total up to 44/50 games #TopQuality #IndieDev pic.twitter.com/0LMIso5Ign

— Count Dankula ? (@GameDevDan) September 12, 2017
---
Tick Tick Pass Progress
While Dan's been working on GDDvsLife, NAL has been hard on work on a couple of other projects including Tick Tick Pass. We've now reached 1,000 quests and hope to focus more on getting the engine as tight as possible so we can make best use of our huge bank of quiz material.
Tick Tick Pass just got its 1,007th quest!#gamemaker #madewithgamemaker #gamedev #indiedev #screenshotsaturday @ChequeredInk @YoYoGames pic.twitter.com/RMiW1WTwZZ

— NAL (@NALGames) September 8, 2017
---
Announcing Maddening Euphoria
The other game Allie has been working on is the next instalment in the Maddening series. Maddening Euphoria will feature over 100 challenges, a new "Euphoria" mechanic, hundreds of new poems to go with several brand new themes and – a lot more running. Check out this "Euphoria" tech demo if you dare, warning: it's a bit flashy.
We hope the game will release this November, it's already well on its way to completion but you can keep up to date by following NAL on Twitter.
WIP screenshots of Maddening Euphoria, coming this November! #screenshotsaturday #gamedev #indiedev #gamemaker @ChequeredInk @YoYoGames pic.twitter.com/VbbnuiXO6L

— NAL (@NALGames) September 30, 2017
---
Site Updates
Finally we've performed a couple of site updates. First of all you'll notice in your address bar that you are now visiting us on a secure (https) connection. The security and privacy of our visitors is of huge importance to us so this seemed like a logical step.
Secondly, we are aware that people purchasing our font licenses directly through the form on our contact page occasionally have some issues with mismatched tokens. For now we've added a solution to our known issues page, which is to purchase the license from itch.io directly. We hope to work with itch.io to fix the problems with the embedded widget soon.
---
And that's all for September's round up, be sure to tune in to the October edition which actually isn't all that far away if we stick to our usual schedule (oops!). Peace!