The Planning Phase
Back in February 2017 I made the rather ambitious decision to release a pack combining all of my old GameMaker projects into one playable compilation. The pack would be a journey from the ground up showcasing not only my best games, but also jam games, school projects, and other assorted nonsense. The idea? Show budding developers and gamers alike that making games isn't about starting big and hitting success right away. It's about learning, having fun, and developing your skills over a lifetime.
With over fifty games in a back-catalogue spanning around ten years, the project was set to be a huge undertaking with a few hurdles along the way. My friend and business partner, NAL, had just released a pack of her own life's work on Steam. Armed with the inspiration she gave me – and very little else – I set about creating GameDevDan vs Life.
The Drawing Board
With the general idea in embedded in my head the first thing to do was try to remember all the games I've ever made – not exactly an easy task. Unlike NAL, who has a near-perfect history of every project she's ever started in GameMaker, most of my games were scattered across old PCs, memory cards and storage devices. Some are lost forever. After a long time of scanning my brain, searching through old files and even browsing backups of the old YoYo Games website, I managed to come up with a list of 56 games.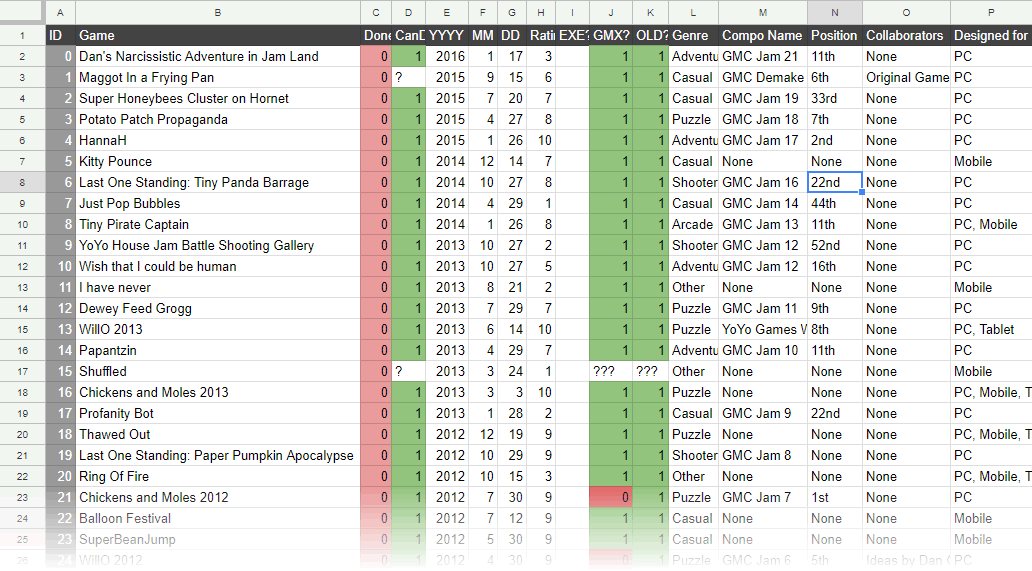 Unfortunately I am aware that this is nowhere near the total number of games I've worked on in my life. My first ever game, Duck The Hunter, is just one example of the many casualties of PC upgrades and accidental deletions. Despite all that I still had plenty of games from various stages over the course of ten years, the next thing I had to do was list all of the things wrong with them. That meant playing each of them one by one (or trying, anyway) and adding a whopping list of problems to the spreadsheet. At this point the list was culled from 56 games to 50 as it became clear that some of the games just wouldn't work.
Playing through over 50 games, many of which don't work properly, can test a person's patience to the absolute limit. That's why, at this point in the process, I took a break from the old games and used the opportunity to start spitballing ideas for a "launcher" that would allow players to browse through the games and play them without having to deal with a whole bunch of folders.
The launcher would need to be lightweight and take up as little of the player's time as possible. After all, the games are the important part. I wanted it to look roughly like the home screen of a games console, or Steam Big Picture, but without any of the unnecessary bells and whistles.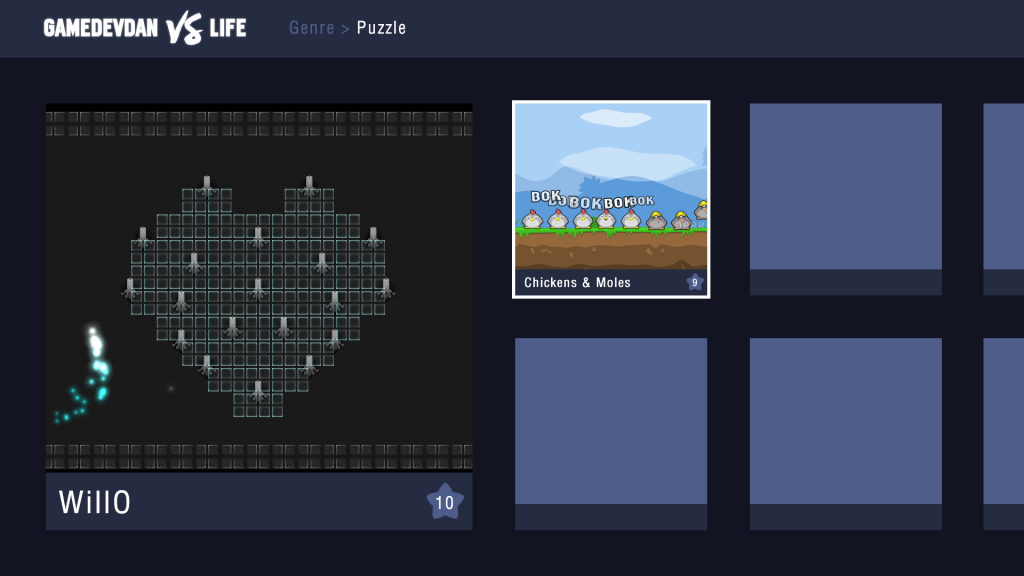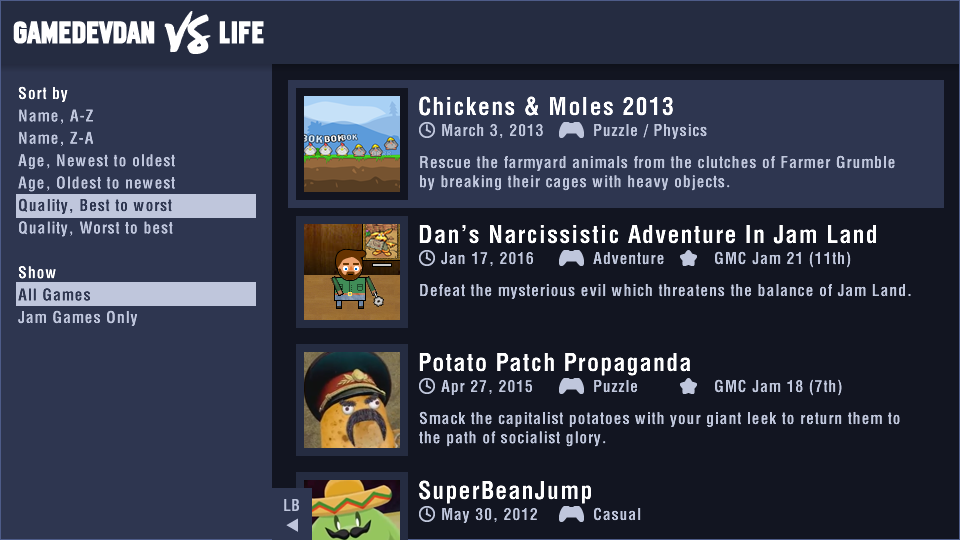 By the end of May 2017, I'd come up with a working prototype for the launcher. It was ugly, and most of the games weren't hooked up to it, but it worked. More importantly, the launcher itself was made in GameMaker. A game launcher, launching GameMaker games, made in GameMaker itself! Madness.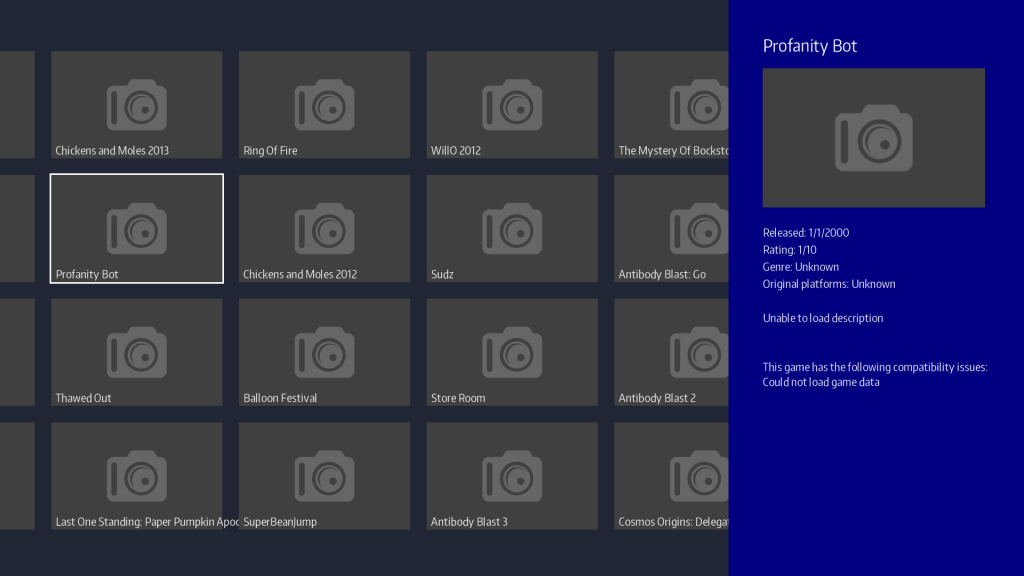 And that's all for this part, tune in next time for part 2: making the Launcher.