Yesterday we officially launched a brand new website: Truly Madly Dpad. With NAL's undying love for puns, and Dan's undying love for hot magenta, it seemed like the perfect branding to launch our own gaming blog.
TMD will feature news, reviews and tech blogs all about the world of gaming and game development. We're hoping to start up a few video series and even offer the opportunity to become a guest writer. But mostly, we just want a place where we can have some fun without clogging up the blog here at Chequered Ink.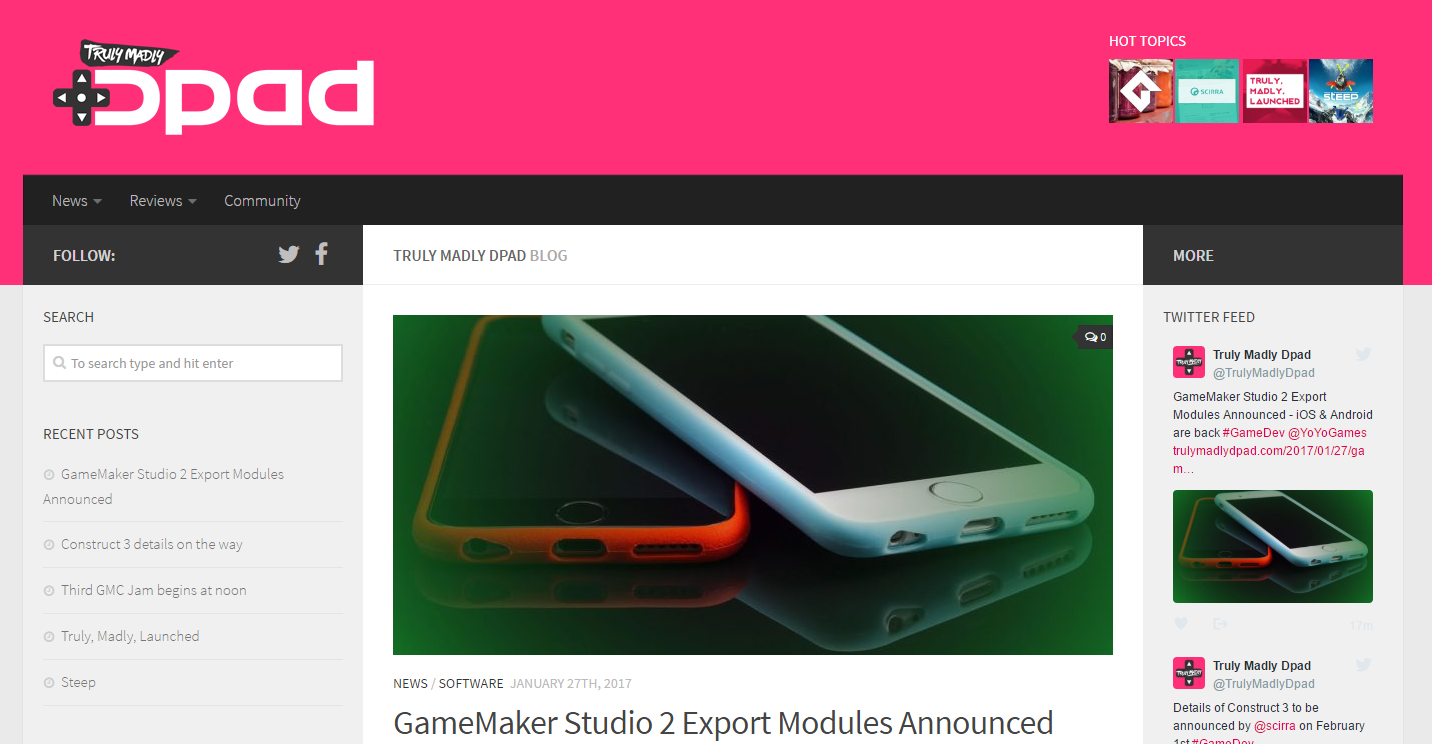 So far we've published a review of Steep, Ubisoft's extreme skiing title, as well as breaking news about the third GMC Jam, GameMaker Studio 2 and Construct 3. So head on over, check out the site and let us know what you think!
Be sure to follow Truly Madly Dpad on Twitter and Like us on Facebook to keep up to date with all of the latest news.